Be the Face of Innovation at MoneyGram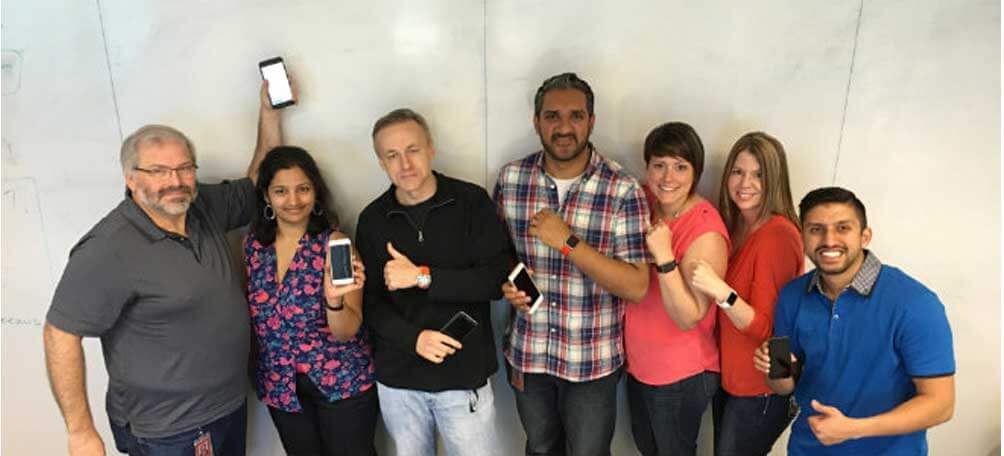 When deciding whether to apply for a job at MoneyGram, the answer seemed pretty obvious to Saqib. Senior Manager of Consumer Technologies in Frisco, Texas, Saqib explains that his skills and passions perfectly aligned with the opportunity, and he knew he needed to pursue it.
It just really seemed interesting and I thought this was going to be a good opportunity for career growth, for taking it to the next level and exposing me to the challenges that I'm very much interested in. I could bring my technical and business skills and grow.
Once hired, Saqib describes the onboarding process as a smooth one. "Everybody I worked with on the team was really great in terms of sharing knowledge and transitioning things. It's been a very positive experience," he explains.
In his role, Saqib is in charge of development of consumer-facing applications, the mobile and desktop aspects of the MoneyGram experience, and the MoneyGram native apps that customers in the U.S., U.K. and Germany use. Within the year he's spent at MoneyGram, Saqib has learned what it takes to be successful within the consumer technologies department, and has broken it down into three components:
Be willing to collaborate. "We sit in an open seating space, so there's a lot of focus on collaboration," he says. "In my mind that's kind of a must-have skill for working here, and not just for myself but for the teams around me."
The customer always comes first. Saqib explains that though he and his team work on the technological side of things, "We are all responsible for the success of the company, and success happens when we actually provide really good, innovative solutions to our customers. So everything we do needs to have that customer focus."
Continually strive to be better. "I think regardless of if you've done the same thing for a long time one way, I'm always looking for opportunities to make it better," he says.
For Saqib and his team, he notes, "With more power comes more responsibility." As innovation and technology continues to develop, the team must continue to be forward-thinkers, keeping in mind customer needs.
"I think we really have an opportunity here to change things and change the face of MoneyGram," he says.
If you want to join an organization that believes in building the best customer experience possible through innovative thinking,explore our career opportunities today.