What it Means to Find a Career vs. a Job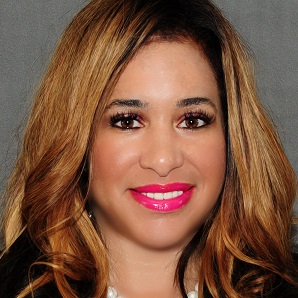 What is the difference between having a job and having a career?
Erinn, MoneyGram Manager of Global Compliance Strategy and Planning, says, "So often, you see the trend of people casually hopping from company to company and not being stable in their careers because they are not happy. When I interviewed at MoneyGram, I told the woman who became my boss, "I'm not looking for a job. I'm looking for a career. I prefer to stay within a company and use my experiences to step up on the ladder."
Erinn joined MoneyGram at the start of 2016, and already she calls this decision one of the best career moves she has ever made. "I'm thoroughly enjoying it," she says. "I look forward to coming to work every day and making a contribution. I have the opportunity to make a huge impact, on top of lots of opportunities to learn, grow and develop."
How does Erinn make an impact? "My team does everything from executive messaging to global data analytics to setting the strategic plan for global compliance," she explains. Her work is crucial to maintaining compliance with any and all local, regional, or regulatory agencies and governments in MoneyGram's many global locations. "It's important because it maintains our customers' confidence as well," she adds.
If you ask Erinn if there is anything that has surprised her about MoneyGram so far, she'll call out the company's culture. "It's a really dynamic and diverse culture," she says. She has found that the management is very open to new ideas and processes, which makes it more engaging and immersive than she had expected. "I love the fact that from the CEO down, we're really focusing on the customer."
If you're looking for more than a job – for a career at a company that wants to help you succeed and have an impact, explore our open positions today.