Manager of Compliance Ruben Shares His MoneyGram Journey
For Ruben Diaz Jr., a Manager of Regional Compliance within our Frisco, TX office, he knew from the very beginning that he would enjoy his MoneyGram career when he was immediately introduced to diverse individuals from all across the globe. On his first day with us as an entry-level Customer Service Representative in Colorado, he recalls meeting people from Spain, Morocco, France, Sudan, Ukraine, Russia, Mexico and Ethiopia.
"This truly is an international company, from the people we serve to the people who help make it all possible," he says. "Our outreach is global, and the ability to work with so many different people from around the world is special."
This global aspect of our organization has played a part in establishing Ruben's commitment to the MoneyGram team, and he has stayed with us for 10 years, taking on an array of positions (he guesses between eight and 12) before settling within his current managerial role.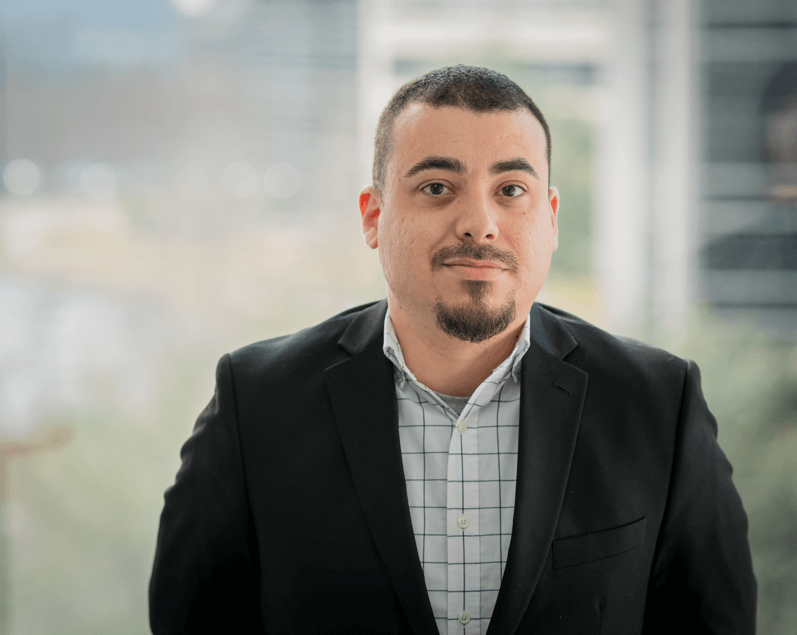 As a part of the compliance team, he is committed to making the best decisions for the company and the people that he manages, and he notes that communication is key. Every day he spends his time talking with agents, different business units and team members who are spread out across the United States. Naturally, he's a great communicator. And when considering how to be the best manager he can be, Ruben keeps in mind some of the best advice he's ever received – people should want to follow good management, not good money.
"Money will always come and go," he explains. "But good management is hard to find and will be the most rewarding in terms of career development and overall satisfaction level with your job."
His dedication to helping his team members learn and grow under his management fuels him and the work that he does. When he's not working with them, he is working on his own development. He explains that this industry is constantly evolving, and in order to be successful within it, he must also be willing and able to evolve with it. It's a challenge that he takes on with enthusiasm.
"Accept change and never get too comfortable," he says.
Are you looking for a one-of-a-kind career opportunity with a global leader in financial services? Work alongside passionate employees like Ruben and grow your career with MoneyGram. Explore our open positions today.