How Do MoneyGram Employees Define Success?
Merriam-Webster defines success as "the fact of getting or achieving wealth, respect, or fame," but we think it can mean much more. So, we asked our employees how they define success, and we think you'll want to hear what they had to say: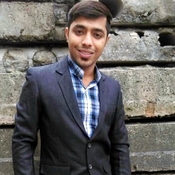 "My favorite part [about my job] is to make my team happy, and [that] each call with the agent would end with a laugh!"
Gaurang Gohil, Warsaw, Poland
Does your idea of success align with that of the MoneyGram team? If so, take the first step in joining our team and explore our open positions today!