MoneyGram Foundation: A Global Community
At MoneyGram, making a difference goes beyond the walls of our offices. Throughout our communities around the globe, we aim to lead and inspire. That's where the MoneyGram Foundation steps in.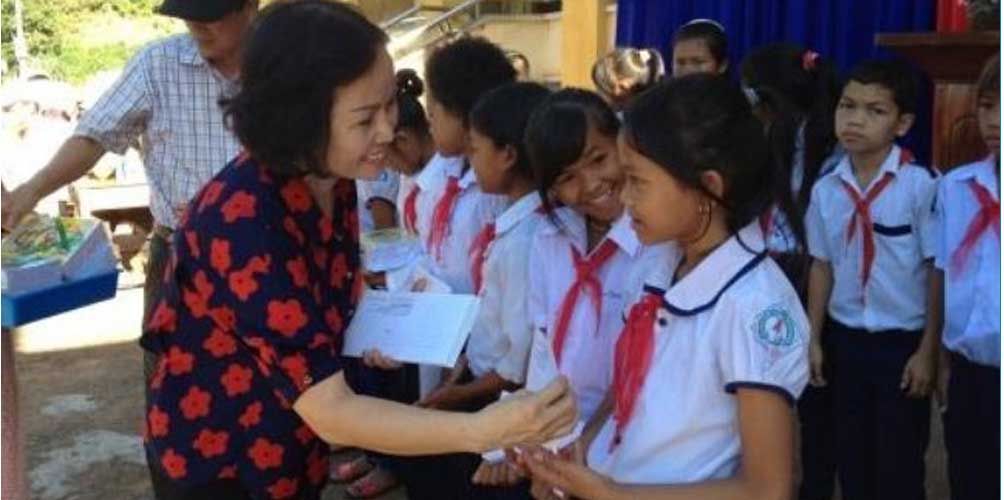 Created in 2012, the Foundation's mission is to provide learning resources to children around the world. Education begets prosperity, so we believe inspiring children is crucial for our future.
"The MoneyGram Foundation is honored to continue to support programs around the world that are making a meaningful and measurable difference for children's education in communities where our customers live and work," said Pamela H. Patsley, MoneyGram's executive chairman
Whether it's school supplies or learning centers, the difference we make knows no boundaries.
That's why we're proud to announce our most recent round of grants. Across India, Jamaica, Laos, Nicaragua, Pakistan, Vietnam and the United States, our $300,000 investment in innovative learning is meant to inspire young minds through an assortment of educational tools and facilities: weather-resistant school buildings, book donation initiatives, mobile science labs, and math programs utilizing the latest technology. With two more grants scheduled for the rest of the year, the MoneyGram Foundation hopes to positively influence our communities even more.
Our impact doesn't stop there. With a close relationship with all of our communities, our employees help foster truly global spirit. While we're a worldwide leader in creating financial connections, MoneyGram is also a leader in creating human connections. Join the MoneyGram team today to see the benefits of creating relationships with those around us, and investing in the future of our world.